228 Cities Set Emission Reduction Targets - Fort Collins, Colorado Leads the Pack
March 29, 2015 - Before I tell you about Fort Collins, Colorado, I want to clarify a couple of points in my earlier posting today that praised the North American automotive industry for exceeding emission reduction targets in 2013. What I failed to state is that these reduction targets are intensification measurements. They don't take into consideration the number of vehicles the manufacturers put on the road. If volumes sold worldwide continue to climb then the emission reduction gains may be offset by the increased numbers of vehicles on the roads. So that 5 billion tons less of CO2 may be illusory.
Now turning to cities that are on the leading edge in setting CO2 reduction targets. Joining Copenhagen, Denmark and Melbourne, Australia, is the Colorado city, Fort Collins, home to 150,000 residents. This month the city government set an 80% emission reduction target for 2030 and a carbon neutral goal by 2050. Fort Collins is one of 228 cities that have committed to carbon reductions.
Why has this very conservative American city become climate change conscious? In 2013 Colorado's Big Thompson River inundated parts of the state causing more than $2 billion in damages. The same year Colorado dealt with a forest fire that was equally damaging. Fort Collins was in the centre of both extreme events.

How will Fort Collins achieve its ambitious goals? Currently 50% of the city's emissions come from power production. The thermal energy power plant that provides 75% of the city's electricity burns coal. And since Fort Collins is a one fourth owner of the power plant in partnership with three other local Colorado communities it has the means to make changes to the way power is generated.
Another 25% of the city's emissions come from transportation. And 20% comes from the use of natural gas in industries, home and institutional heating.
Part of the city initiative will be a plan to pay upfront to upgrade homes to make them more energy efficient. This may include installation of solar panels on residential and institutional locations. The city would recover the costs through future monthly electricity bills.
Total cost to become carbon neutral - about $4.6 billion by 2050. The estimated savings by then may exceed double that amount.
Now Fort Collins has only 150,000 people. In contrast Copenhagen and Melbourne have many millions. But every city that makes a commitment to carbon reduction brings us one step closer to managing our climate future in a sustainable away rather than burdening future generations with a world suffering from runaway greenhouse effect.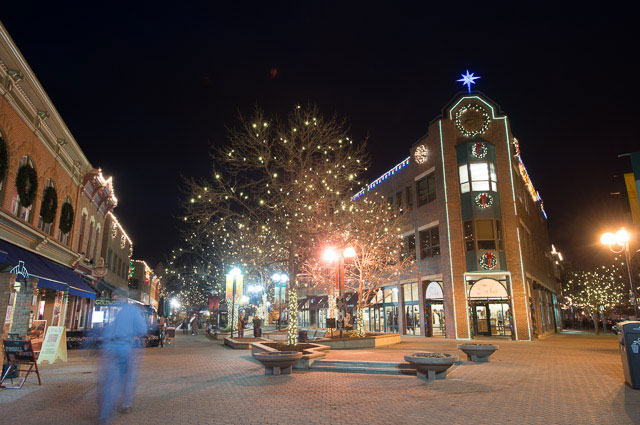 출처: http://www.wfs.org/blogs/len-rosen/228-cities-set-emission-reduction-targets-fort-collins-colorado-leads-pack